Study Abroad
Before You Go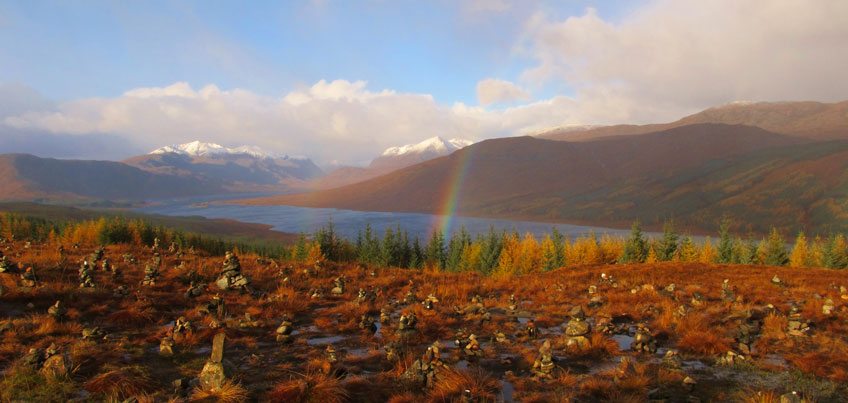 Planning for a Successful Trip
Studying abroad can be one of the most exciting, interesting, and life-changing experiences of a student's college career.
Proper planning will help make the experience safer, richer, and more enjoyable. Below are some tools to assist both students and parents in the planning process before embarking on the journey of a lifetime.
Program Objectives
Opportunities, responsibilities, and experiences
To provide opportunities that will help students develop into internationally aware citizens that understand, value, and contribute to our rapidly changing world.
To provide experiences that help students grow personally by developing personal responsibility, becoming more open-minded and tolerant of differences, developing greater self-awareness, and gaining insight into one's own culture.
To provide opportunities for students to learn about the history, politics, culture, geography, and the arts of the country they visit.
To provide experiences for students to gain different skill sets and explore different interests that may influence the direction of their career path.
Study Abroad Advising Information
What are the student requirements for studying abroad?
In general, for students to be able to participate in study abroad programming, they must be at minimum of sophomore status, have a cumulative GPA of 2.0 or higher (program dependent), be able to provide 2 faculty recommendations, and possess a satisfactory disciplinary record.  However, on occasion there may be exceptions as well as program specific requirements.
    When can students study abroad?
There are a variety of study abroad timeframes from which students can choose.  Students may study abroad for a full semester, or short-term options are also available during the summer months.
    What study abroad opportunities are available for students?
Affiliated SMU study abroad programming available during a semester includes:
The Stefannié Valéncia Kierlin Program in London (fall only); Study Abroad Italy (fall, spring, or summer); Consortium Institute of Management and Business Analysis-Italy (fall or spring); Spanish Studies (fall, spring, or summer); The Lasallian International Programs Consortium (fall, spring, or summer).  Additional fall offerings are available through external providers.
    What can I do to assist my advisees in the study abroad process?
Assisting students with course selection and course substitutions is of primary importance.  For the most part, students are not looking for travel-study to extend length of time to graduation; as a result, course selection/substitution/transfer is essential in regard to making sure students are aware (BEFORE participation) of if/how studying abroad would affect their academic situation.  Additionally, advisors will more than likely be asked to submit evaluations/recommendations for students applying to study abroad programs.
    When should I recommend my advisees start on this process?
Typically, the earlier planning begins, the better.  At minimum, students will need to begin the process a semester prior to travel, with the understanding that each study abroad opportunity carries its own deadlines.
    What is my role as adviser if my advisees want to pursue a study abroad option? 
See #4
    How many credits do students typically take abroad?
On average, semester length programs offer the opportunity to earn 12-18 credits, while credit loads for short-term programs vary from 3-9 credits.
    When my advisees are abroad, how should I support them as an adviser?
Advisor support is most essential for students on semester length study abroad programs.  These students will require course registration assistance for the coming semester as would typical on-campus students. The goal is to provide them with a seamless return to their SMU studies.
    If my advisees have questions regarding study abroad, whom should they contact?
Vicki McDonald
Coordinator of Study Abroad
(507) 457-6996
vmcdonal@smumn.edu
Passport Application Process
We recommended applying for your passport at least 4 months before you plan on studying abroad. It takes about 4-6 weeks processing time after you apply to receive it. It is good for 10 years. If you currently have a passport make sure that is valid for at least six months beyond your planned period of stay.
Addresses for a few passport agents:
• Passport agent in Winona: United States Post Office, 67 W 5th Street – (800) 275-8777. Walk-in hours are Monday – Friday, 8:30 am to 3:30 pm.
• Passport agent in Chicago: 230 S. Dearborn Street, 18th Floor, Kluczynski Federal Building, Chicago IL, 60604-1564 – Phone: (877)-487-2778
• Passport agent in Minneapolis: 212 3rd Ave S, Minneapolis, MN 55401 – Phone: (877)-487-2778
For several more locations in Chicago, Twin Cities, and other locations, go to http://iafdb.travel.state.gov
You need the following when applying for your passport:
1. Application
You can pick up a Passport Application in the International Center, the Heights, or you may download an application by going to https://travel.state.gov/content/travel/en/passports.html. DO NOT sign the application until the Passport Acceptance Agent instructs you to do so. The application must be submitted on only one-sided pages.
2. Proof of U.S. Citizenship
You need a certified birth certificate, a previous passport, or a naturalization certificate. A certified birth certificate has a registrar's raised, embossed, impressed or multicolored seal, registrar's signature and the date the certificate was filed. An application and directions on how to obtain a birth certificate in Minnesota can be found on the MN Department of Health website at https://www.health.state.mn.us/people/vitalrecords/birth.html Information on how to secure a birth certificate from other states can be found at. cdc.gov/nchs/w2w/index.htm. Obtaining a certified birth certificate can take 2 to 3 weeks.
3. Present Identification (one of the following)
• Previously issued, undamaged U.S. passport (https://travel.state.gov/content/travel/en/passports.html)
• Naturalization certificate
• Valid driver's license
• Current government ID (city, state or federal) (https://travel.state.gov/content/travel/en/passports/how-apply/identification.html)
• Current military ID
4. Submit a Photocopy of the Identification Document(s) Presented (Step 3)
• Photocopy must be on plain white, 8 1/2 x 11″ standard paper stock, showing the front and the back of your ID
• Photocopy must contain images on only one-side of each page submitted.
• If copies cannot be made on the same side of one page, you may present two separate pages; one displaying the front of the ID and the second displaying the back of the ID.
• The paper should be free of other images and/or markings. The 8 1/2 x 11″ paper size cannot be substituted with a larger or smaller size paper, even if the alternative folds down to the 8 1/2 x 11″ size.
• You may enlarge the image of your ID on the 8 1/2 x 11″ page, but you may not decrease the size of the image.
5. One Passport Sized Photo
Photographs can be professionally done or digitized. If digitized, they must meet the same requirements of all passport photographs.
Photo Basics:
• Submit a color photo, taken in last 6 months
• Use a clear image of your face that reflects your true skin tone. Do not use filters commonly used on social media.
• Have someone else take your photo. No selfies.
• Take off your eyeglasses for your photo.
• Use a plain white or off-white background
• Submit a high resolution photo that is not blurry, grainy, or pixelated.
• The correct size of a passport photo is 2 x 2 inches (51 x 51 mm) Head must be between 1 -1 3/8 inches (25 – 35 mm) from the bottom of the chin to the top of the head
In Winona, photos can be taken at Walgreens, Walmart, and the Post Office.
6. Fees
The application fee is $130.00, and the execution fee is $35. Two separate payments are required.
$130.00 to the U.S. Department of State for the passport fee, and $35.00 to the particular office where the passport application is processed.
Total $165.00
For an additional fee ($60.00, plus two-way overnight delivery costs), the processing of your passport application can be expedited, taking only 3 – 4 weeks.
7. Provide Social Security Number
To renew a passport see instructions at https://travel.state.gov/content/travel/en/passports/apply-renew-passport/renew-by-mail.html
Health Insurance
A health insurance plan is required to participate in one of the study abroad programs. You need to make sure that your current plan covers you outside of the United States. If the present plan does not provide coverage, you must purchase a plan that does. A few companies that provide health insurance overseas are listed below. Please note that the study abroad office does not endorse any particular one. You should research the plans thoroughly and pick the one that best fits your particular needs.
International Student Identification Card (ISIC)
The ISIC provides some basic health and travel insurance, as well as student discounts. However, the ISIC covers only a small portion of expenses for illness or major accidents. Therefore, it is only supplemental insurance. Visit www.myisic.org to purchase the card and read about the other benefits the card offers.
Health
Information on staying healthy while you're abroad
Prior to departure
If you have an ongoing health issue, you are encouraged to discuss it with on-site staff of your study abroad program.
If necessary, take appropriate health records with you.
Take an ample supply of prescription medications with you.
At least one week before departure, begin to adjust your schedule to accommodate the new time zone.
Avoid consuming alcohol for several days prior to departure.
Research any medical concerns related to the country or countries you are traveling to. Information can be found on the Centers for Disease Control and Prevention website.
After arrival
After arrival, eat and drink lightly until your system has had a chance to adjust to changes in climate and food. Adjusting to new foods often cause mild intestinal upsets or diarrhea.
If you have a medical condition that is not easily identified (diabetes, epilepsy, severe allergies), wear a medic alert bracelet while you are abroad. You may also want to alert your roommates and on-site staff so that they can be prepared in case of an emergency.
Stay on a regular schedule as much as possible.
Avoid skipping meals and maintain a sound nutritional diet.
Know how you normally react to stress and how you best manage it.
If you wear contacts or glasses, take at least one extra pair. If this is not possible, take a written prescription along with you in case your glasses or contacts need to be replaced.
Mental Health
Studying abroad will not fix problems you are having at home or at school. Instead of escaping your issues, they may be amplified, especially since you are likely to experience culture shock. If you have a history of depression, you are encouraged to notify on-site staff. If issues arise, on-site staff may be able to help alleviate some of your concerns and/or direct you to a local English-speaking counselor.
Prescription Medications
Pack prescription medications in their original bottle(s) marked with the name of medication, dosage, and your name. Bring enough to last you the duration of your trip plus extra. Pack at least part of your medicine in your carry-on bag in case your luggage is lost. Take a written prescription in case you need refills. If you are taking medications on a regular basis or have a chronic condition (i.e. asthma, diabetes), have your physician provide a brief typed letter explaining your condition and treatment on office letterhead. The letter should also include allergies you may have. Carry one copy of the letter in your luggage and one in your carry-on bag in case of an inspection at the airport, which will explain why you are transporting medications.
Over-the-Counter Medications
Pack over-the-counter medications in their original containers.  You may want to take the following: Acetaminophen or Ibuprofen, anti-histamines, anti-diarrheal medicine, cough drops and cough syrup.
Immunizations/Vaccinations
When going abroad, you should be current on all standard immunizations and vaccinations given in the US.  Additional consideration should be given to the following:
Hepatitis A – This vaccine is recommended if you are traveling to countries with intermediate to high rates of infection from the Hepatitis A Virus (HAV).
Hepatitis B – This vaccine is recommended if you will be residing in an area with high levels of the Hepatitis B Virus (HBV), especially if you will have close contact with the local population.
MMR – Consider receiving a second MMR if you have not already had one, especially if you will be visiting underdeveloped countries.
Tetanus/Diphtheria (TD) – It is recommended to get a booster if it has been longer than five years since your last one.
Traveling to certain areas of the world may require specific vaccinations or immunizations. Check out the Centers for Disease Control and Prevention website.
Culture Shock
Culture shock is a term used to describe the anxiety and feelings felt when you encounter an entirely different cultural or social environment, such as a different country or a different state than where you live.  Severe culture shock often consists of distinct phases. Not everyone experiences all phases. The phases are:
The Honeymoon Phase – During this period the differences between the old and new culture are seen as wonderful and new. For example, you might love the new foods, the pace of life, etc.
The "Everything is Awful" phase – After a few days, a few weeks, or a few months, minor differences between the old and new culture become tiresome and annoying. You may long for food the way it is prepared "back home," or find the people's habits annoying, etc.
The "Everything is OK" phase – After a few days, weeks or months, you become accustomed to the new culture's differences and develop a routine. It no longer feels like a new culture.
Reverse Culture Shock – Returning to your home culture after growing accustomed to a new one can produce the same effects as described above.
Consider the following ways to cope with culture shock:
Read up about the country and its culture before you leave. This will help you to be aware of any differences in the new country and you will be more prepared to deal with them.
Familiarize yourself  with the local customs and language.
Be open-minded.
Take 'time out' or rest.
For More Information
Safety
Tips for safe travel
Safety Precautions for Living and Traveling Abroad
Your personal safety is very important. Most issues that arise can be addressed by heightened awareness and common sense. When traveling and living overseas, there are a number of precautions you should follow to reduce your risks:
If in uncomfortable surroundings, try to act calm and confident.
Be aware of your surroundings at all times and use common sense.
Be aware of local conditions and customs that may present safety risks when making daily choices and decisions.
Act in a manner that is respectful of the rights and well-being of others and encourage others to do the same.
Become familiar with the procedures for obtaining emergency health and law enforcement services in your host country.
Exercise good judgment about what sorts of places to frequent during the day and at night, and avoid being on the street at late hours more than necessary.
Avoid alcohol consumption in quantities that might impair your judgment.
Don't flash money or documents in public places. Keep small bills in your pocket and use them whenever possible to pay for things. Be discrete in displaying your passport.
Have sufficient funds or a credit card on hand to purchase emergency items such as train or airline tickets.
Be wary of people who seem over friendly or overly interested in you. Do not give out your personal address or phone number. Be careful giving information on other students or group events. Be alert to anyone who might appear to be following you or of any unusual activity. Report any unusual people or activities to the program director immediately.
Do not take valuables like expensive jewelry with you.
Do not travel alone. Always try to travel with at least one other person.
Do not leave bags or belongings unattended at any time. Security staff in airports or train stations are instructed to remove or destroy any unattended luggage. Do not agree to carry or look after packages or suitcases for anyone. Make sure no one puts anything in your luggage.
When traveling, use a neck or waist pouch or money belt to carry passport, credit cards and traveler's checks. Wear it under clothes if possible. Also, make several copies of your passport information page. Never keep all of your documents and money in one place or one suitcase.
In some countries, avoid taking a taxi alone at night as it can be dangerous.
Keep the program director and your family informed of all travel plans during the program.
Check the US State Department Travel Warnings for up-to-date information on travel precautions.
Advice for Women
A woman may encounter additional difficulties. Some of the best methods of avoiding hassles are to fit in and try to understand the role of the sexes in the local culture. Flexibility means observing how the host country's women dress and behave and then following their example. What may be appropriate or friendly behavior in the U.S. may bring unwanted, even dangerous, attention in another culture. Try not to take offense at whistles and other gestures of appreciation, regardless of whether they are compliments, invitations, or insults. Realize these gestures are as much a part of the culture as its food, history and language, but if your intuition tells you a situation is dangerous, then act as if it is. Never walk alone at night and never hitchhike. In addition, if alone in a train car, move to another one where other people are sitting.
Political Conflicts
In recent years an enormous amount of attention has been given to the threats of political terrorism and violence said to be specifically directed against Americans abroad. In fact, few instances have occurred. This does not mean that these threats are hollow or that in the future no Americans will become targets or actual victims. Respecting the possibilities of such occurrences and taking every precaution is important. It is equally important not to be intimidated. In times of political conflict, here are some general safety precautions:
Keep in touch with the current political situations by listening daily to the television or radio. In the event of an emergency, advisories may be made to the general public through the media. Remain in contact with the program director.
When in large cities and other popular tourist destinations, avoid or spend as little time as possible in potential target areas for terrorist activities, especially places frequented by Americans: bars, discos and fast food restaurants associated with the U.S.; branches of American banks; American churches; American consulates or embassies.
Keep away from areas known to have large concentrations of residents aligned with interests unfriendly to the U.S. and its allies. Always consult with the program director before undertaking travel to neighboring cities or popular tourist destinations.
Be as inconspicuous in dress and demeanor as possible. Wear moderate colors and conservative clothing. Avoid American logos on belongings and clothing. Avoid large loud groups and try to act like the locals as much as possible.
Keep away from political demonstrations even if they seem peaceful, particularly those directed toward the United States. Resist the temptation to investigate what is happening.
Do not agree to newspaper or other media interviews regarding political conflicts.
More Information
Flight Links
Helpful websites for finding air travel
Scholarship Links
Helpful websites for finding scholarships
Tips for Parents
Tips for parents of students studying abroad
Thank you for supporting your son/daughter in his/her choice to study abroad.  I can assure you that it will be an enriching and memorable experience for all of you. As parents, you can help make your son/daughter's experience more successful and satisfying. Some helpful tips are listed below.
Before departure:
Communicate your concerns and discuss ways you can stay in touch.
Discuss your son/daughter's goals for the study abroad program and what his/her expectations are.
Share your email address. Be aware, however, that your son/daughter may have limited access to the Internet.
Discuss with your son/daughter how to handle financial needs as well as emergency funds. Credit cards and bank cash cards are the most helpful as they provide access to local currency at the best exchange rates and are usually easily available.
Locate a map and become familiar with where your son/daughter will be staying. This may help you feel more connected with your son/daughter and where he/she is staying.
Purchase travel guides about the area your son/daughter is staying.
During the study abroad experience:
Expect that your son/daughter will quickly rise to a new level of independence.
During the first few weeks, your son/daughter may call or write about difficulties he/she is experiencing due to differences in culture and lifestyle. Allow him/her to express him/herself.
Expect communication to dwindle as he/she becomes accustomed to his/her surroundings.
Send mail as your son/daughter will appreciate receiving things from home.
Suggest that your son/daughter send you a picture of his/her living space, as it will be comforting to you if you can picture the setting.
On rare occasions, students have a difficult time adjusting. Be alert for signs that your son/daughter is not adjusting well, such as your son/daughter being excessively critical or that he/she is spending an extreme amount of time emailing or calling you. If you are concerned about your son/daughter's health, safety, or well-being, please notify our office.
Upon re-entry:
Your son/daughter will be excited about sharing his/her experiences for months to come. Be willing to talk about these experiences and to look at pictures and souvenirs.
Realize it is common for people to make many comparisons to American life after an international experience. He/she will refer back to his/her time abroad repeatedly.
It is normal for students to go through a period of mild depression after he/she returns. Be understanding and patient while he/she readjusts.
Understand that an international experience often has a tremendous effect on people and that your son/daughter may have changed some and grown in many ways.
Personal Travel
Traveling during personal time is encouraged and can add significant value to the study abroad experience!
Train Travel
You are strongly encouraged to travel at the end of your program. In Europe, Eurail passes provide economical unlimited rail travel to many European countries. Visit Rail Europe for more information.
Europe's leading train and coach app. Trainline, a one-stop-shop for train and coach travel.
Hostels
A low cost, dormitory style accommodations and are much cheaper than hotels. They are available in over 60 countries. One of the largest concentrations of hostels is in Europe. Hostel cards can be purchased prior to departure or after arrival.
Helpful Websites
Other Helpful Links
Tips & advice for traveling & studying abroad
The Heights International Center, Room 104
Winona Campus
Hours: Monday–Friday 8 a.m. to 4:30 p.m.