Study Abroad / Saint Mary's Programs
England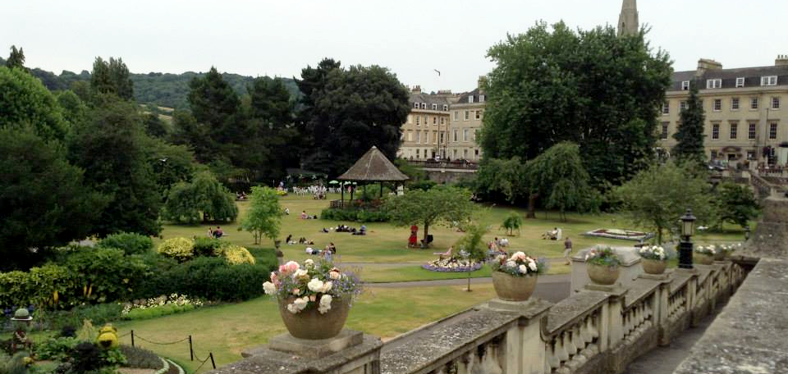 Literature on Location
Short-term Study Abroad Program 
English 360 – Participants will explore English culture and history through an examination of literature and a literary tour of England focused on sites related to course readings.
Course
E360 – Literature on Location
3 credit spring semester course
Fulfills the following:

English Department British Literature requirement
General Education Literature Credit
IGEP (New Gen Ed) CE requirement
Travel Dates
TBD
Program Sites
London: British Library, Shakespeare's Globe, British Museum, Charles Dickens Museum
Stratford-Upon-Avon: Shakespeare's home, Anne Hathaway's cottage, Royal Shakespeare Company Theatre
Glastonbury: Chalice Well, Glastonbury Abbey, Glastonbury Tor
Bath: Jane Austen Center, Regency Tea Rooms
Oxford: Colleges, The Eagle and Child
Margate: Turner Museum, a day at the seaside
Winchester: Winchester Cathedral, Winchester Bible, John Keats walking path, Jane Austen grave and last house, Wolvesey Castle, Great Hall and Round Table
Housing
Students will stay at St. Cassian's Centre, a Lasallian retreat facility on beautiful grounds near Kintbury, with some overnight stays in hotels and bed and breakfasts.
Course Fee
TBD*
Course fee covers all housing and most in-country meals, activities, and in-country transportation. Cost of airfare, passport and some meals are not included in the course fee and are the responsibility of the student.
*Cost will vary based on student enrollment.
Course Readings
Legend of King Arthur, Shakespeare, Jane Austen, John Keats, Charles Dickens, J.R.R. Tolkien, Graham Swift, and Zadie Smith
Eligibility
Eligibility is based on a minimum GPA of 2.0 (2.5 preferred); Sophomore status or above; a review of applicants behavior record at Saint Mary's; and faculty recommendations.
Application Process
Students must apply by December 2, 2019.
Once accepted, students will be enrolled in E360 for the spring semester.
In the case of any last-minute changes, accepted students will have until 4:00 pm on January 15, 2020 to withdraw from the course. After this date, the full course fee will be non-refundable.
The number of accepted students is limited.
Travel Dates, Sites and Readings are subject to change.
For more information
Carolyn Ayers, Ph.D.
Faculty Leader
Professor of English
Department of English and World Languages
Saint Mary's Hall 205
Campus Box #1432
cayers@smumn.edu
507-457-1523
Rebecca Vogel, M.Ed.
Director International Center
(507) 457-1778
rvogel@smumn.edu
The Heights International Center, Room 104
Winona Campus
Hours: Monday–Friday 8 a.m. to 4:30 p.m.