Study Abroad / Saint Mary's Programs
Italy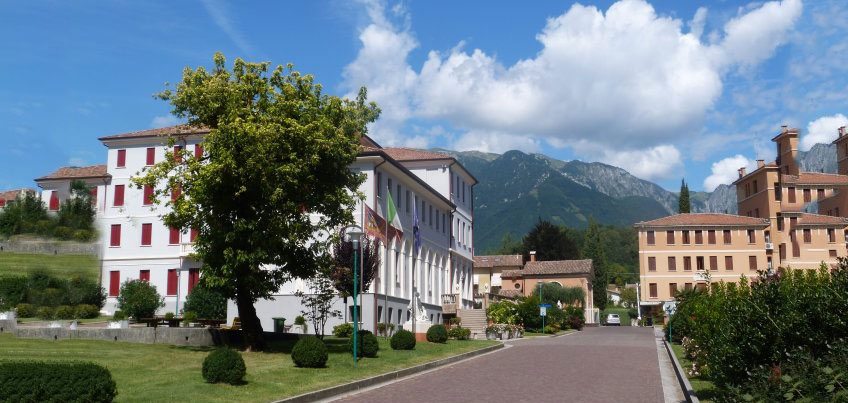 Introduction to Italy – Art & Culture
Short-term Study Abroad Program
Visit Rome, Florence, Paderno del Grappa and Venice while studying Italian art, and culture. This course will cover the historical, artistic, political, and cultural aspects of Italy. Students will be better prepared for understanding global diversity, and the historical context for the development of Italy as a leader in art, fashion, music and economics.
January 10, 2023 by 4:00pm is the last day to withdraw (and not have to pay the course fee). Please inform the Study Abroad office if/when you choose to withdraw. Withdrawal after this day/time will not eliminate the requirement to pay the course fee. By January 12, 2023, the course fee will be set & adjusted if necessary.
Course Information
AR260 – Introduction to Italy: Art and Culture – 3 credits. This course satisfies an Integratus CE requirement (101 or 102) or Art Elective.
The course will be taken as part of the student's spring semester course load. A course fee will be charged to cover much of the in-country cost. Normal aid can be applied to the program.
Course will meet the final eight weeks of the semester.
Travel Dates
TBD – Tentatively Spring 2025
Trip Highlights
Rome:
• Coliseum
• Pantheon
• Sistine Chapel
• Vatican Museum
Florence:
• Michelangelo's David
• Uffizi Gallery
• Pitti palace and Boboli gardens
• Mosaic demonstration
Paderno del Grappa:
• Villa Sandi Winery tour
• Padua
• Arena Chapel
Venice:
• St. Marks Square
• Weaving Studio
Course Fee
$3,600 – $4,100
Course fee covers the cost of in-country travel, activities, and some meals. Course fee does not include cost of flight, passport, optional activities, and most meals.
*Cost will vary based on student enrollment.
Room and Board
Students will stay in local hotels or apartments in Rome and Florence. In Paderno del Grappa, dormitory-style housing with private bathrooms will be provided.
Eligibility
Eligibility is based on a minimum GPA of 2.0 (2.5 preferred), sophomore status or above, a review of applicant's behavior record at Saint Mary's, and faculty recommendations.
Application Process
Students must apply by December 1, 2022. Once accepted, students will be enrolled in AR 260 for the spring semester. Accepted students will have until 4:00 pm on January 10, 2023 to withdraw or the full course fee becomes non-refundable.
Information Session PP
For More Information
Lisa Truax, M.F.A.
Associate Professor Fine and Performing Arts
Saint Joes Hall, SJ 15C
507-457-1669
ltruax@smumn.edu
Vicki McDonald, M.A.
Coordinator of Study Abroad
International Center, the Heights 103
vmcdonal@smumn.edu
507-457-6996
The Heights International Center, Room 104
Winona Campus
Hours: Monday–Friday 8 a.m. to 4:30 p.m.