Study Abroad / Affiliated Programs / Summer Programs
Cordoba, Argentina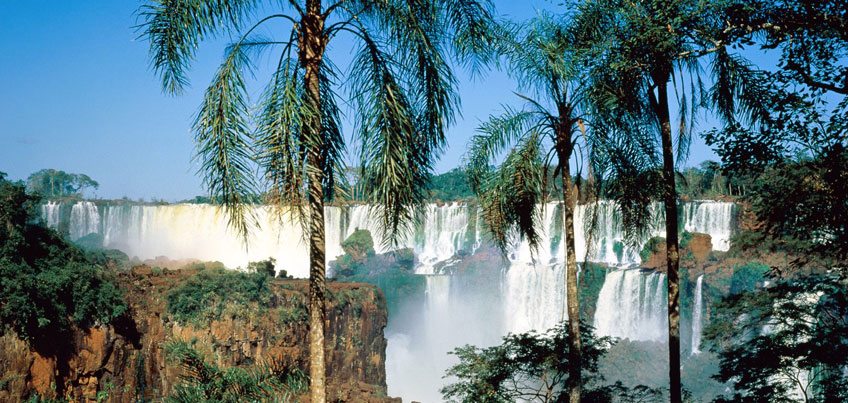 Spend a summer in Cordoba, Argentina!
This four-week program serves as an ideal short-term study abroad experience.
The summer program provides students with an intensive introduction to Spanish language and Argentine culture.
The Córdoba Summer Term consists of a four-week Intensive Language and Culture session and is located at Argentina's oldest university, Universidad Nacional de Córdoba (UNC). During this time, you take an intensive language and culture course, while discovering the culture and people of Argentina. Advanced students may also choose to participate in an internship or service learning opportunity during their summer term.
Cordoba, Argentina - Summer
Spanish Studies Abroad offers semester programs in Cordoba, Argentina at the Universidad Nacional de Cordoba (UNC).
Spanish Studies facilitates a true cross-cultural exchange by inviting students to expand their world-view through intense immersion of the culture. At UNC, CC-CS works in cooperation with the Programa de Espanol y Cultura Latinoamericana (PECLA), which offers a broad variety of courses in language, literature, history, and culture. PECLA's courses are designed to serve the needs of the international students who come to UNC to study. Some features of the program include:
U.S. compatible curriculum
Mentoring by local Argentine students
Native Argentine professors
All classes taught in Spanish
On-site Resident Director and staff
Internships and independent research projects
All-inclusive day and overnight study trips
Weekends for independent travel
On-site cultural activities
Universidad de Cordoba (UNC)
One of the oldest and most respected institutions for higher learning in South America, Universidad de Cordoba (UNC) has a broad spectrum of courses and disciplines available.
Founded by the Jesuits in 1613, UNC's history is closely intertwined with the city of Cordoba. Located in the center of historic downtown, it is home to rich historical sites, architecture and resources. Students have easy access to museums, theater, nightlife, shopping and public transportation.
Courses
The Summer Term in Córdoba, Argentina is an exciting way to experience this diverse country while improving your Spanish and immersing yourself in Argentine culture.
The 4-week intensive term offers Spanish courses for every language level and content courses for more advanced students. The Summer Term aligns with the start of the Fall Semester program and the beginning of the second semester of the Argentine academic year.
Students studying for the Summer Term in Córdoba choose one 80-hour language course or one or two 45-hour content courses. Students may also participate in an internship or service learning opportunity during their summer in Córdoba for 3 credits.
Housing
While in Argentina you live with a local family. These homestays includes full room and board and laundry once a week. There is one student placed per home.
Costs/Scholarships
Since the Cordoba, Argentina summer abroad program does not occur during the regular academic year, Federal, State, and Saint Mary's institutional aid may not be applied to the program's costs.
Cordoba's Summer Program Costs
Costs Include:
Tuition
Double occupancy room & full board
Laundry
Overnight and local study visits and cultural activities
Orientation
Health Insurance
Computer access and high-speed internet access
Spanish Studies transcript
Support of onsite staff
CC-CS has a scholarship program that is open to all participants. Award recipients are chosen based on the submission of an original essay in Spanish, an essay in English and a faculty recommendation. Students may receive awards up to $2,500.
Students should research the details of non-Saint Mary's scholarships for applicability and see the Director of Study Abroad for other scholarship and grant opportunities.
Program Dates/Application Deadlines
Admission decisions are made on a rolling basis. Spanish Studies recommends that you apply as early as possible to allow more time for pre-departure arrangements, such as applying for a student visa.
Click here for Program Dates and Application Deadlines
Application Procedures
To be eligible, you must have completed three semesters of college Spanish or the equivalent and have a 3.0 GPA in Spanish course work.
Apply online to the Spanish Studies Abroad. Complete the Saint Mary's required paperwork, application may be picked up in the Study Abroad Office, Saint Mary's Hall, Room 103.
Acceptance is contingent on a thorough review of the student's application and subsequent approval from Spanish Studies. Admission decisions are made on a rolling basis. Spanish Studies recommends that you apply as early as possible to allow more time for pre-departure arrangements.
Next Steps
After acceptance, complete the following required items.
Obtain a passport. Submit a copy of the first page to the Study Abroad Office.
Arrange travel plans. Submit a copy of your flight itinerary to the Study Abroad Office.
Culture/City Information
Argentina's second largest city and the region's early capital, Córdoba is a bustling educational and commercial center set at the foothills of the Sierra Chica mountain range in northern Argentina and is surrounded by lakes and rivers, making it a perfect location for water sports, hiking, horseback riding, and other outdoor activities.
Founded as a Jesuit city by Jerónimo Luis de Cabrera in 1573, Córdoba today is recognized as a center for arts and learning in Argentina with its many universities, theaters, and museums.
Learn more about the culture of Cordoba
Climate
Cordoba, Argentina is known for its good weather and healthy climate. The average annual temperature is 50 °F-64°F (10 °C-18 °C). Rainfall is seasonal in summer with an average of 31" a year. There is a dry season lasting from May through November.
Time
When Central Standard Time is in effect in the United States, Argentina is two hours ahead.
Currency
The currency in Argentina is the Peso. There are 1 cent, 5 cent, 10 cent, 25 cent, 50 cent and 1 peso coins. Paper money comes in denominations of: $2, $5, $10, $20, $50 and $100.
More Information
The Heights International Center, Room 104
Winona Campus
Hours: Monday–Friday 8 a.m. to 4:30 p.m.