Study Abroad / Saint Mary's Programs
Buenos Aires, Argentina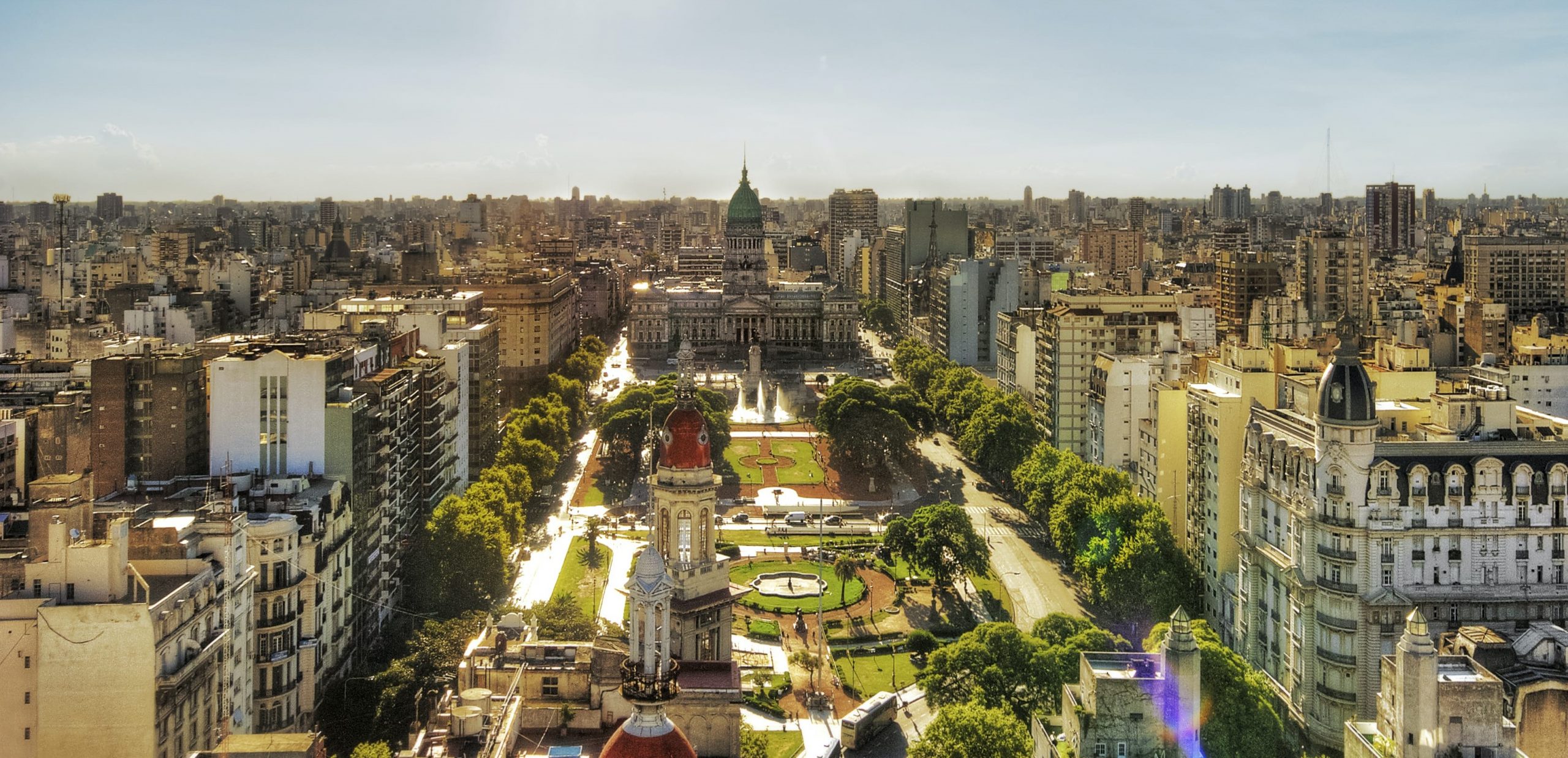 Urban Cultural Studies in Buenos Aires
Short-term Study Abroad Program 
Through in-class discussions on culture, history, literature, politics, and the arts, students are presented with topics throughout the semester that will then be experienced firsthand on the 14-day faculty led experience in Argentina. While engaging in a research project, students will participate in service learning, visit El Colegio De La Salle, and interact with Lasallian educators as well as various artists and intellectuals. At the same time, in a hands-on approach, participants will acquire essential skills necessary for the navigation of not only Buenos Aires but also global travel in general.
Reserving the right to suspend programs due to health & safety concerns, Saint Mary's University will review the status of the pandemic & vaccination progress both in the U.S. & in study abroad locations during the late summer & fall semester.
Course Information
SP 422 Urban Cultural Studies in Buenos Aires
3 credit spring semester course
Satisfies an Integratus CE requirement; and an upper-level elective for major/minor in Spanish & in Elementary Education: World Language & Culture Spanish Endorsement
Prerequisite: SP 202, or permission from the Faculty Leader
Travel Dates
TBD
Trip Highlights
Conversations with authors, artists, ministers & educators
Urban Cultural Studies research projects
Tango performance
Theater/Cinema visits
El Museo del Agua y de la Historia
Museo Evita & Carlos Thays Botanical Garden
Course Fee
TBD*
Course fee covers lodging, in-country travel, and some group meals. Cost of airfare, passport and some meals are not included in the course fee and are the responsibility of the student.

*Cost will vary based on student enrollment.
Room & Board
Students will stay in a centrally located hotel within Buenos Aires. The lodgings are well connected to public transportation and other significant destinations. Daily breakfast is provided. Some group meals, typically in the form of an asado or restaurant meal, are also included.
Eligibility
Minimum GPA 2.0
Sophomore status or above
Review of applicant's SMU behavior record
Faculty recommendations
Application Process
Students must apply by December 1, 2021. Once accepted, students will be enrolled in SP 422 for the spring semester. Accepted students will have until 4:00 pm on January 18, 2022 to withdraw or the full course fee becomes non-refundable.
Buenos Aires, Argentina
Buenos Aires, the capital city of Argentina, is the most visited city in South America. With a population of roughly 15 million, 48 distinct barrios, and an intense history of immigration, this metropolis offers endless opportunities for urban exploration as well as interaction with a variety of ethnic, religious, and cultural groups.
For more information
Kyle Black, Ph.D.
Faculty Leader
English & World Languages-Associate Professor
(507) 457-1536
kblack@smumn.edu
Rebecca Vogel, M.Ed.
Director International Center
(507) 457-1778
rvogel@smumn.edu
The Heights International Center, Room 104
Winona Campus
Hours: Monday–Friday 8 a.m. to 4:30 p.m.